Internet Guitar Lessons are now available.........
I will be resuming face to face lessons at my studio from September but lessons can still be held on the Zoom platform. Please contact me for further details.  kth@keithhastings.com   or Mobile  07861648763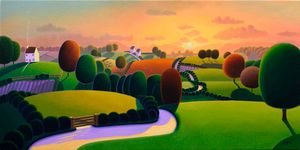 Latest release on Spotify
This Instrumental was written during Lockdown and inspired by the fund-raising efforts of Tom Moore.
About
Keith's guitar style is based on the Gipsy Kings/Latin sound.  This is where his passion and expertise lie, both in his solo work and as  lead guitarist in Europe's most popular Gipsy Kings tribute band. www.bamboleoband.com 
As a professional guitarist Keith has performed all over the world, including the USA, Africa, China and Azerbaijan, and his previous clients include H.R.H. Prince of Wales, David Beckham, Sir Alan Sugar and John Travolta. 
Previous venues include: London's  Royal Albert Hall, The Ritz, The Dorchester Hotel and Grosvenor Hotel, Park Lane. 
Keith has also worked as guest entertainer for The Royal Caribbean and Norwegian cruise lines. 
Keith's repertoire includes solo pieces performed acoustically or backed by his own uniquely arranged tracks.  These backing tracks, skillfully crafted with live bass, keyboards, and percussion compliment Keith's beautiful guitar sound. He also uses a professional Bose L1 Model 2 P.A. system for the optimum sound quality in your venue 
Keith's instrumental Spanish guitar sound is perfect for weddings, drinks receptions, parties and events. Please use the contact form if you have a booking enquiry or phone 07861648763.
You are visitor number: 4988